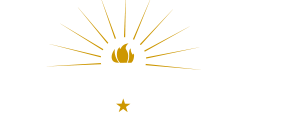 Safest Small Town in the United States
Best City in Indiana for Young Families
Welcome to St. John, Indiana
St. John, Indiana has become one of the top places in Indiana to live, start a family, start a business, and enjoy life with a community that is constantly growing. Located just 24 miles southeast of Chicago, St. John is the place to be to avoid the hectic city life while still being apart of an active community.
The Town of St. John, Indiana
The town is filled with quiet neighborhoods, beautiful churches, some of the states top ranked schools, and more! You can spend a sunny day outside on the huge bicycle and pedestrian trail which goes throughout the community. You may find that you will end up at one of our over 20 parks that are fully equipped and provide a wide variety of activities for the residents. Done with the bike ride? Great! You can spend an evening visiting one of our many local family owned shops or larger retail stores that have developed over the recent years.
If you are looking to build your family, find your dream home to retire at, or just find a quiet community that is close to urban areas that is still active and caring about their town, you will find that St. John, Indiana is the best community to fit your needs.