SunRise Solar Attic Fans
Local to St. John, Indiana, you will find SunRise Solar, a company dedicated to making solar attic fans for roofs of residential and also commercial buildings. Bill Keith and his family have been residents their entire lives and continue to support the community with donations and ideas for improvements.
Bill came up with the idea of creating the original solar powered attic fan in his very own garage. The benefits he found were outstanding. The obvious perks were that you can filter out the hot air from your attic to help cool down your entire home or business. What many don't realize is that on top of savings on the energy bill, you save big from prolonging the life of your air conditioning unit as the solar attic fan will help alleviate the need for it to be powered on as much. The solar attic fan that SunRise Solar product require absolutely no need for electricity. They run fully off the power of the sun!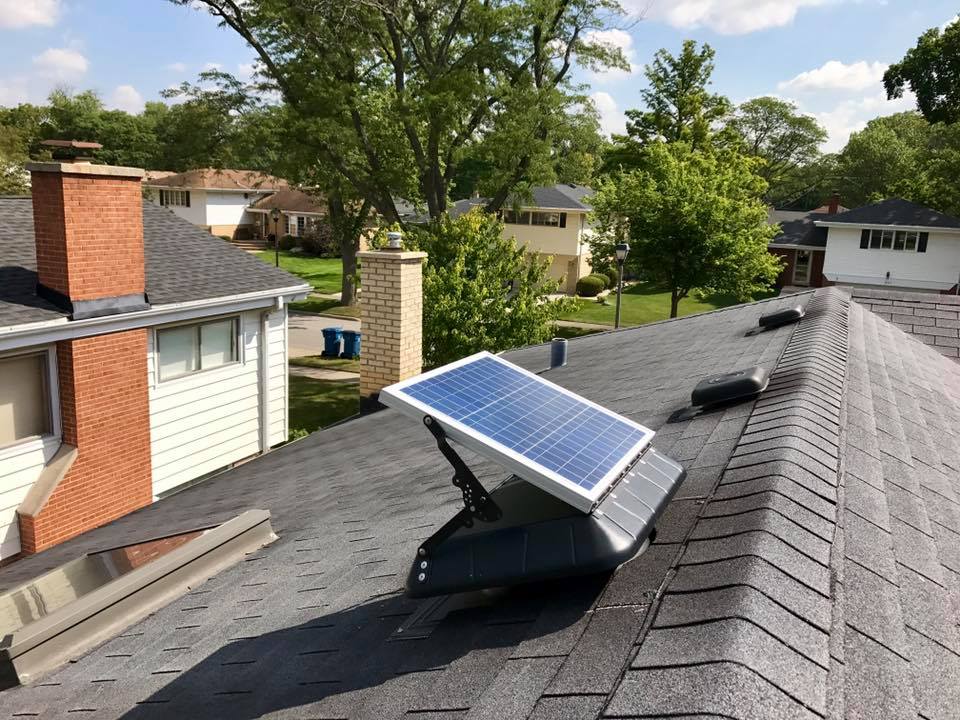 To learn more about this St. John company, SunRise Solar Attic Fans, visit sunrisesolar.com